Take Care of Your Loved One By Taking Care of You Too
Caring Companions at Your Service
Welcome home to Veritas Seniors Concierge. Our agency was formed based on personal experiences as family and professional caregivers who helped families struggling to meet the needs of aging loved ones. We understand the challenges you are facing, and we are here to help, from 3 to 24 hours a day, once-in-a-while to seven days a week, with an array of non-medical but quality of life services essential to maintaining seniors' dignity and independence.
Bringing vitality and happiness into seniors' lives
Playing a role in maintaining healthy and active lifestyles
Providing comfort and independence the helps lessen isolation
Giving peace of mind to families knowing loved one are well looked after
There Comes a Day...
No one likes to think about their parents growing older. They watched over you growing up, and now you're watching over them in their twilight years. For so long you counted on them for strength and support, then comes the fateful time when parents count on you to be the strong one. That's a profound role reversal, but take heart -- you never know how strong you can be until being strong is your only choice. We're here to help you with wide, strong caring shoulders.
Everyone Needs a Little Relief
Maybe a crisis made you an instant caregiver. Or maybe your caregiving duties gradually increased over the days, months and years. Being there to meet the needs of your loved one is a core value and something you wish to provide. While caregiving is rewarding, it's natural to feel sad, alone, angry or frustrated, caused by caregiver stress.
The simple fact is that most elders want to stay at home. With the older population increasing, learning about home health care is important and a solution worth considering. A professional caregiver can provide you needed respite from the rigors of full-time caregiving without having to remove your loved one from familiar surroundings.
At Veritas, Your Concern Is Our Concern
Ensuring the health, safety and happiness of your loved one is your primary concern - and ours! Our experience and knowledge makes us well qualified to deliver the peace of mind you seek. We help seniors live with dignity and respect and feel like an integral part of their world and their communities. One of the benefits of having a truly caring professional on your side is that our speciality is senior care.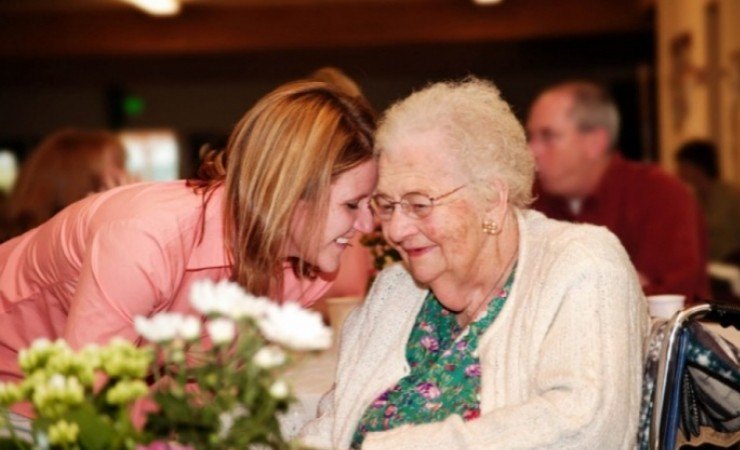 Complementing Family Care
Veritas Home Care is here to support your circle of care, one day at a time with our compassionate and respectful care.
Personalized Care Uniquely Suited to Each Situation and Environment
You Can't Franchise Dignity
Quality caregiving can't be "rubber stamped". Simple a-la-carte solutions don't fit all situations. As a local, independent care provider, our person-centred approach offers highly personalized care uniquely suited to each situation and environment. We serve our clients' need for privacy, dignity and wellbeing by providing a comprehensive and ever-growing array of value-added, non-medical services customized to meet loved ones and their families' highly specialized needs.
Thank you for all you did for our mom Dorothy. We consider you part of our family.

Daughter B.N.
Veritas and Veritas Seniors doing business as Veritas Seniors Concierge Inc.